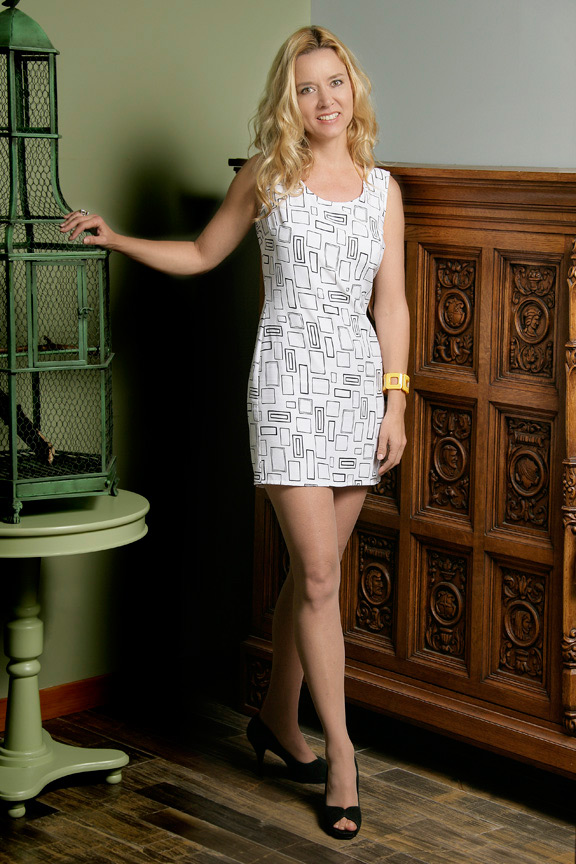 Recently Samson was recognized by Hairloss.com as one of today's more effective solutions to baldness. At Samson, five-time winner of Best of Chicago's Hair Replacement Award, the philosophy is simple but revolutionary: Hair is a canvas for self-expression whether we shave it or replace it. Karen started out as a hairdresser but didn't initially care for it. She eventually ended up in London for several years, doing a lot of work for fashion shows, photo shoots and theatre. There she began experimenting with laces and materials for changing performers' hair for particular roles onstage. When Karen returned to the United States, she spent several years in hair replacement with the Hair Club for Men. "I absolutely loved hair replacement," she says, "and I found I was really good at it." Soon, Karen was ready to move on, and Samson was born. "We want to be the leader in steering the market to a place where it's cool for men and women to be aware that they have both the option and the opportunity to change the way they look, says Samson's visionary owner," Karen Murphy, who opened Samson in 1994 because she wanted to offer people something unique, different and fresh.
"Samson is hip and fashionable," Karen says. "We focus on customization for our clients. We are in the practice of creating very unique shapes and styles that are very atypical of what has been seen in the industry for years and years. With our clients, we focus on giving them hair only where they need it; hence, the shapes are more unusual."
It's not just the look that is different at Samson, however. "Our attitude also sets us apart," explains Karen. "We don't want clients to think simply in terms of hair loss is bad, hair replacement is good. We want them to think about a larger picture: that making changes in your appearance is fun and that it doesn't have to be permanent. We want to convey the attitude that it's hip to replace OR to shave, and that they should feel free to try things out, see what works for them, and even change it after a while if they want to try something different. If what is best for you is getting a very short haircut to camouflage thinning hair, go for it; if you feel like later changing it and having thicker hair for a while, that should be an option. It's fun and no big deal."
"Nowadays, people are all about improving the way they look. We no longer want to look like our parents or our grandparents. We have Botox and skin peels; there's a need to look good to remain competitive in our workplace and in our personal lives. It's accepted that we make changes in our appearance, and that includes what we do with our hair. Shave it. Make it thicker. Change the shape. And then try something totally new when you feel like it."
Samson offers a wide range of options for its clients, including its exclusive undetectable hairline. This service uses Naturlite, a special fiber which allows air flow to the scalp, and Biomeld, which creates a new layer of transparent skin for exceptional attaching. Samson's menu of services also includes non-surgical hair grafting, extensions, laser treatments, weaving, integration and more. In addition, the staff at Samson utilizes a special technique for cutting that makes hair appear thicker.
Although the name Samson has a masculine ring to it, Karen says that about 40% of their current client base is women. As a result, when Samson moved into a new location last year, the d'cor was altered slightly to suggest a more unisex spa-like atmosphere.
The staff at Samson is expert and dedicated, with many of them "lifers", and Karen is very much a hands-on owner. The location, just west of the Loop, is another plus; equally important, Samson is blessed with plenty of parking, a rarity in downtown Chicago.
"One of our most important characteristics is that we have a no stress environment," Karen says. "Our consultations involve no pressure. There aren't complicated agreement forms to sign. And because all of our prices are reasonable and clearly set out, there's no need for tricky negotiations."
"Ultimately, we're not into changing clients," Karen says. "We're into enhancing them. We'll augment or modify what you have in the way that works best for you. Samson is a hip, fashionable hair replacement salon  but for people looking for that little something extra."